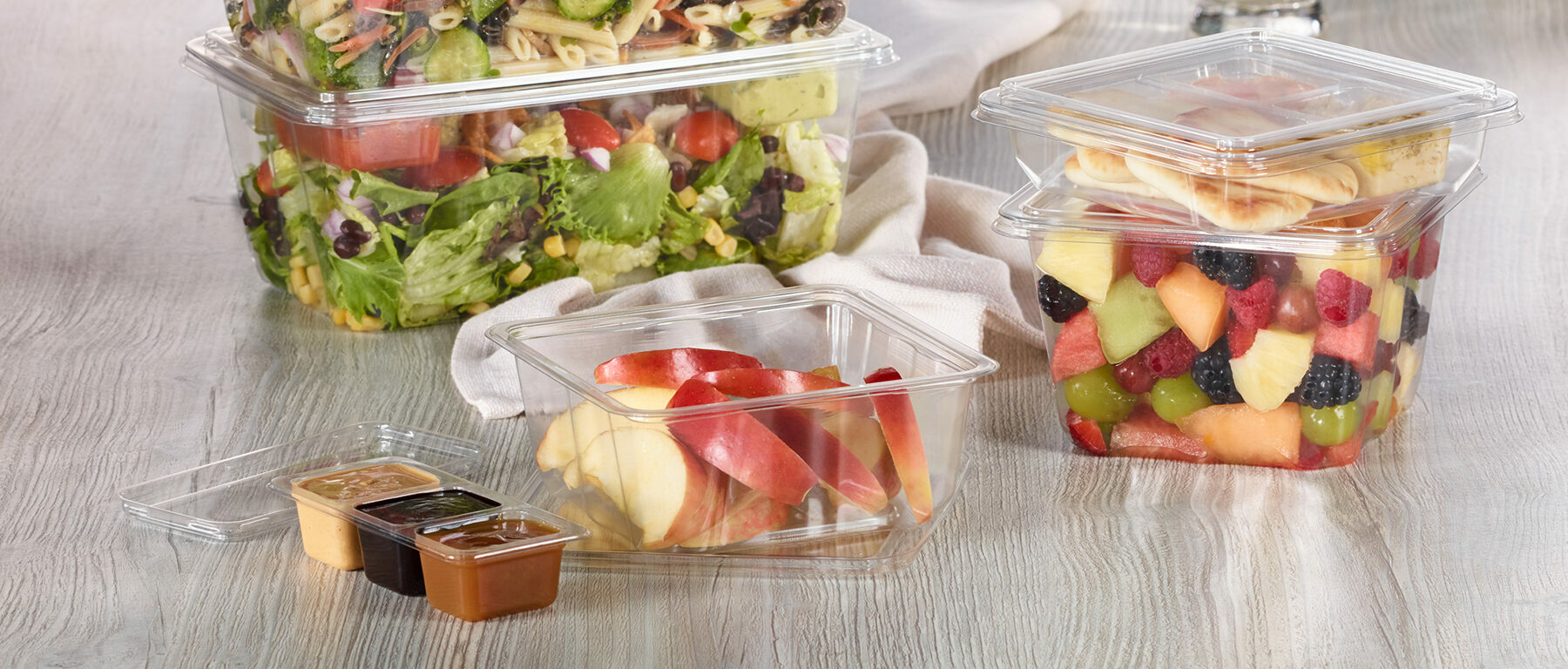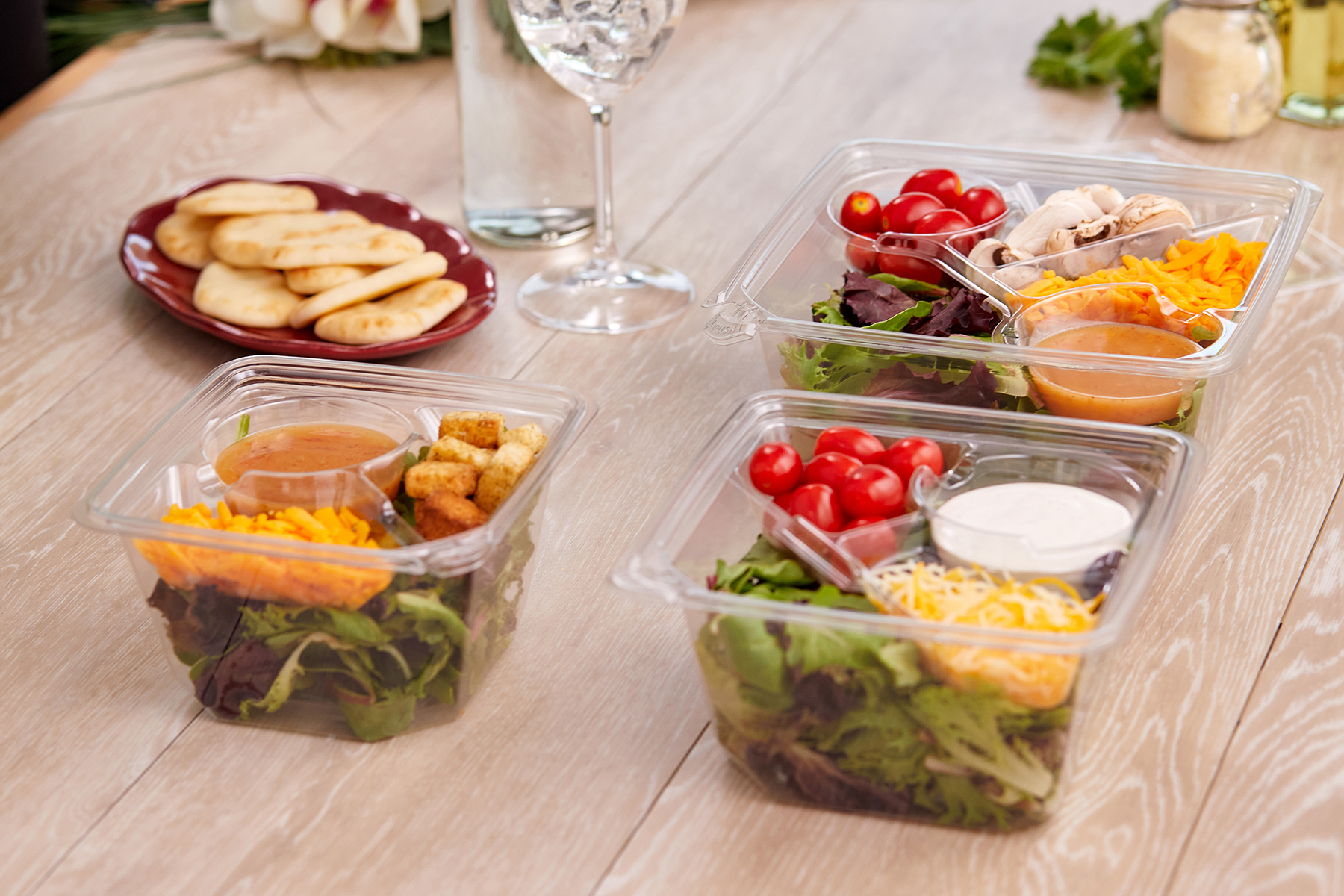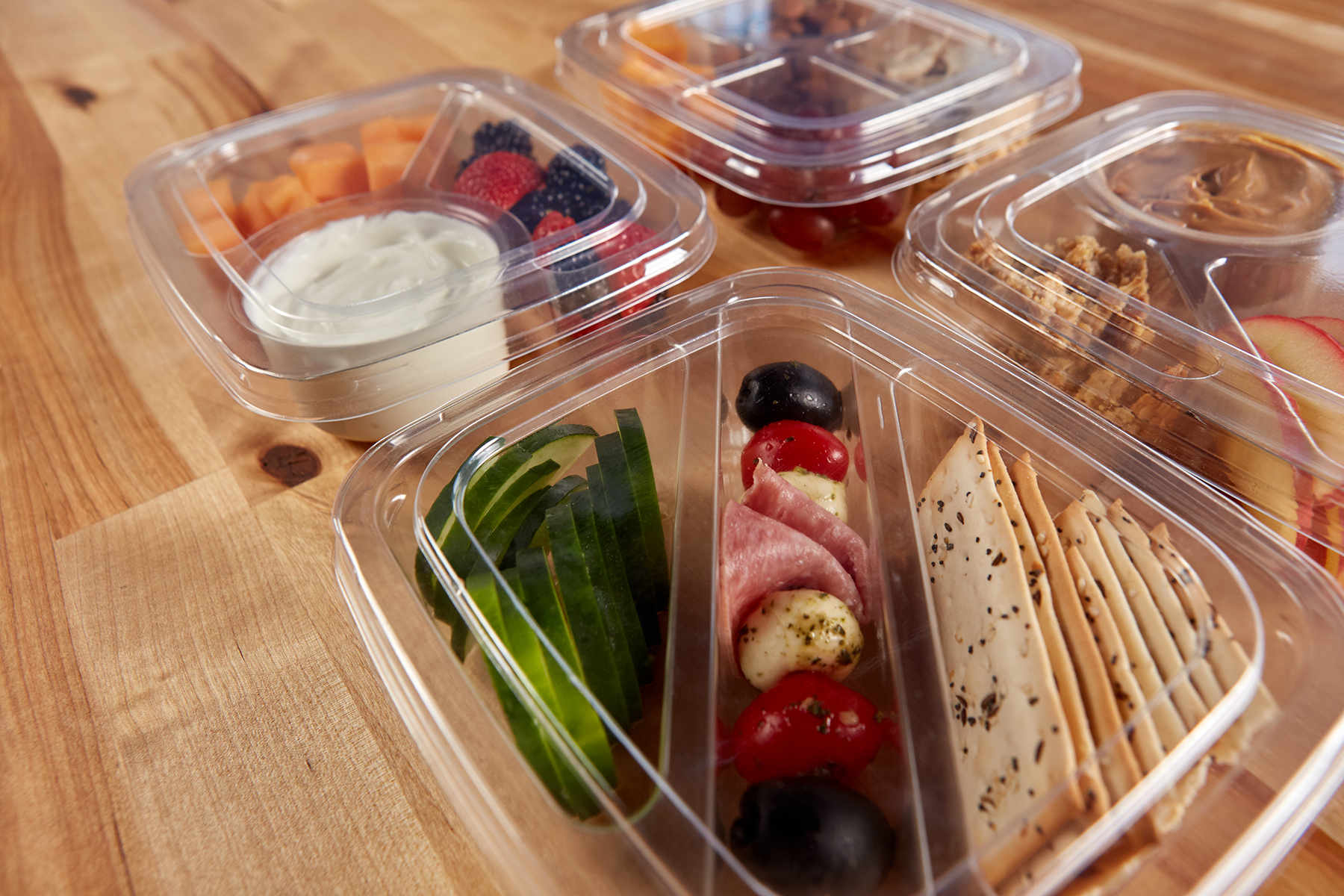 Our products are designed with clean lines and maximum durability for optimal merchandising. We consider the critical features required for food packaging, including oxygen and moisture barriers, temperature and contamination protection, all while incorporating a functional design. You can even modify the packaging by color matching or adding your brand name or logo. 
As a food-grade plastic container manufacturer, we know that food safety and quality are important to you. You can have peace of mind knowing that Display Pack is a Safe Quality Food (SQF) certified facility and our packaging is FDA compliant.
As a disposable plastic food container manufacturer, our stock products are fabricated with the environment in mind. We use 100% recyclable PET whenever possible and reduce excess material in our design process. 
Retail Packaging
Our display boxes are available in various sizes with standard, partial, multi, or custom compartments. These boxes are crystal clear and versatile making them ideal for a wide range of retail applications.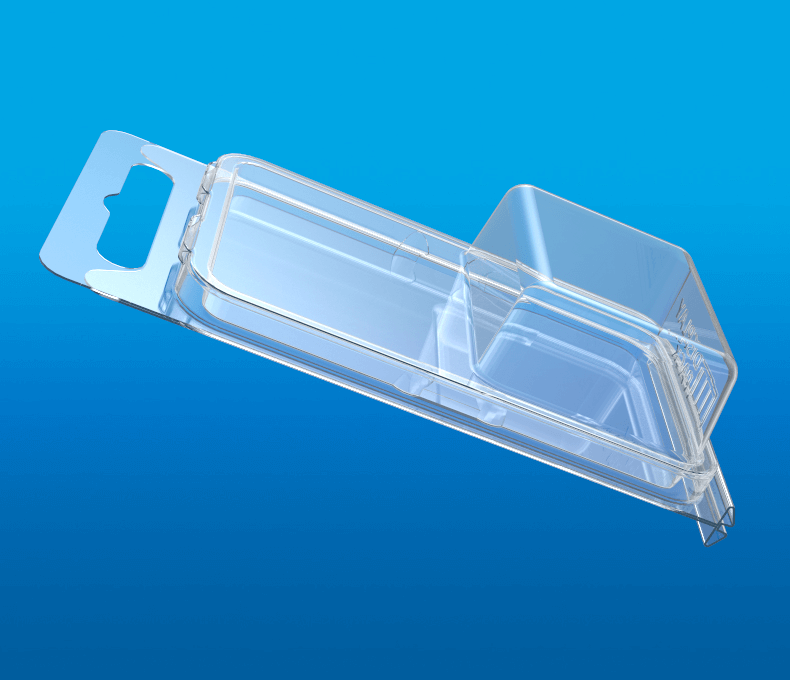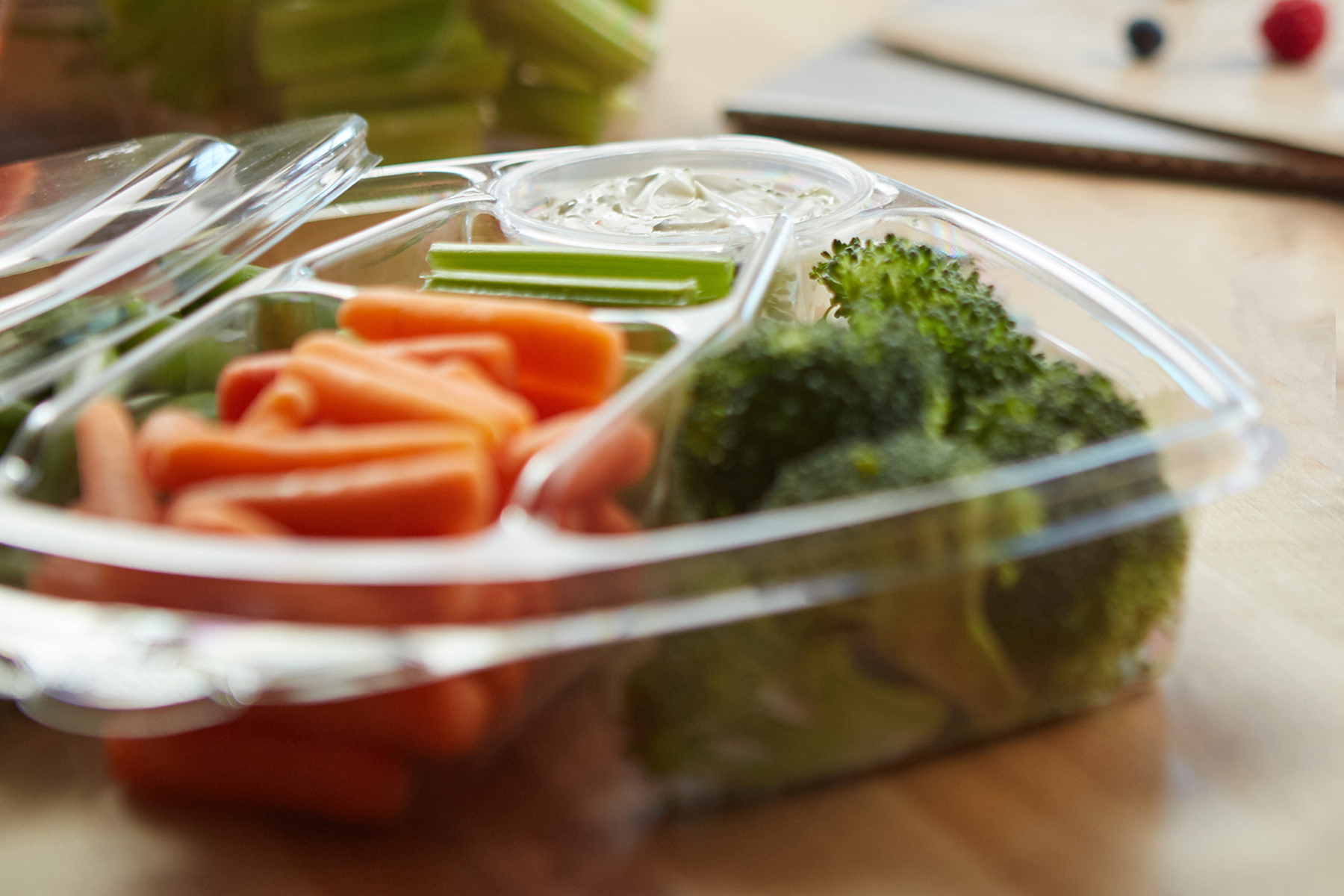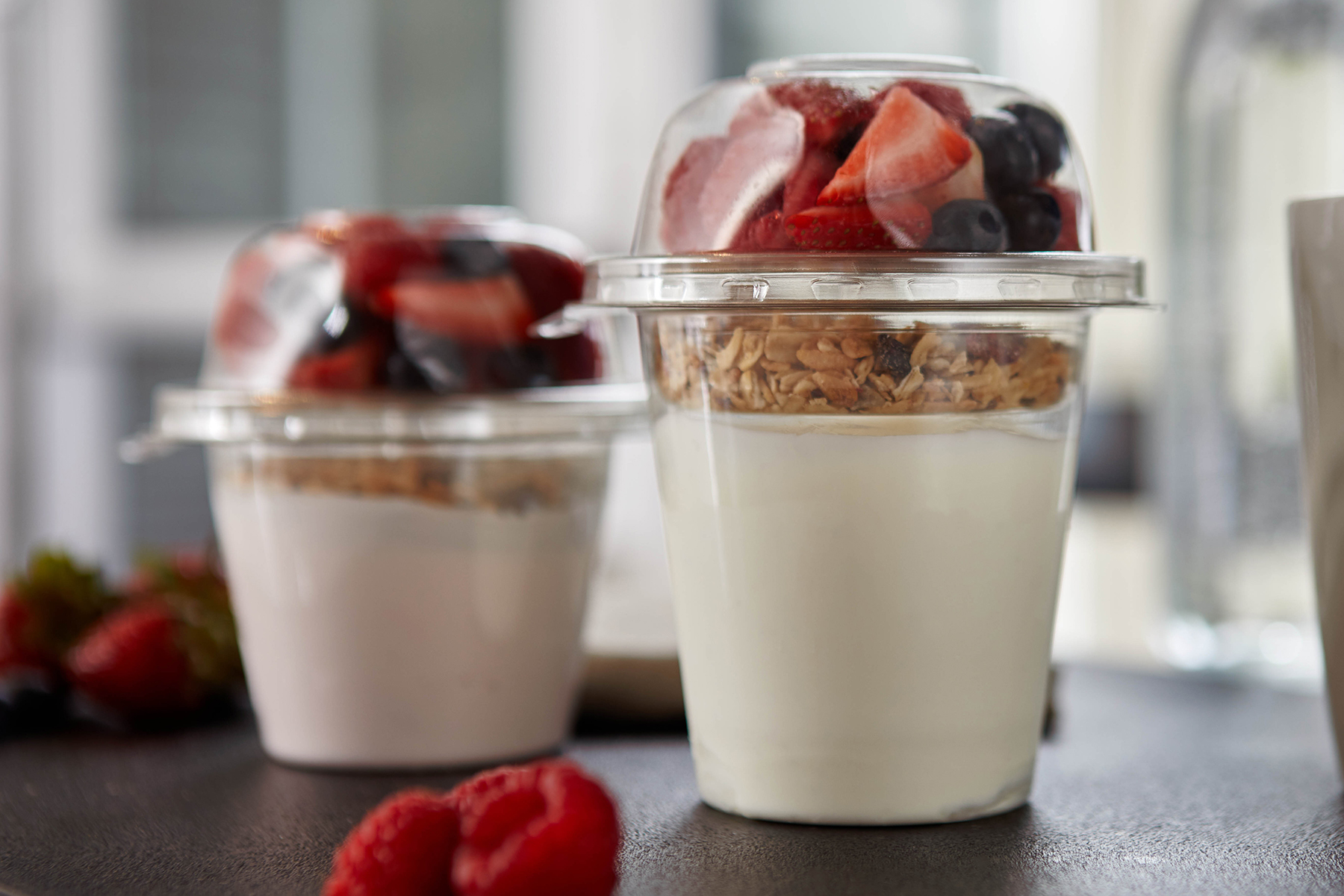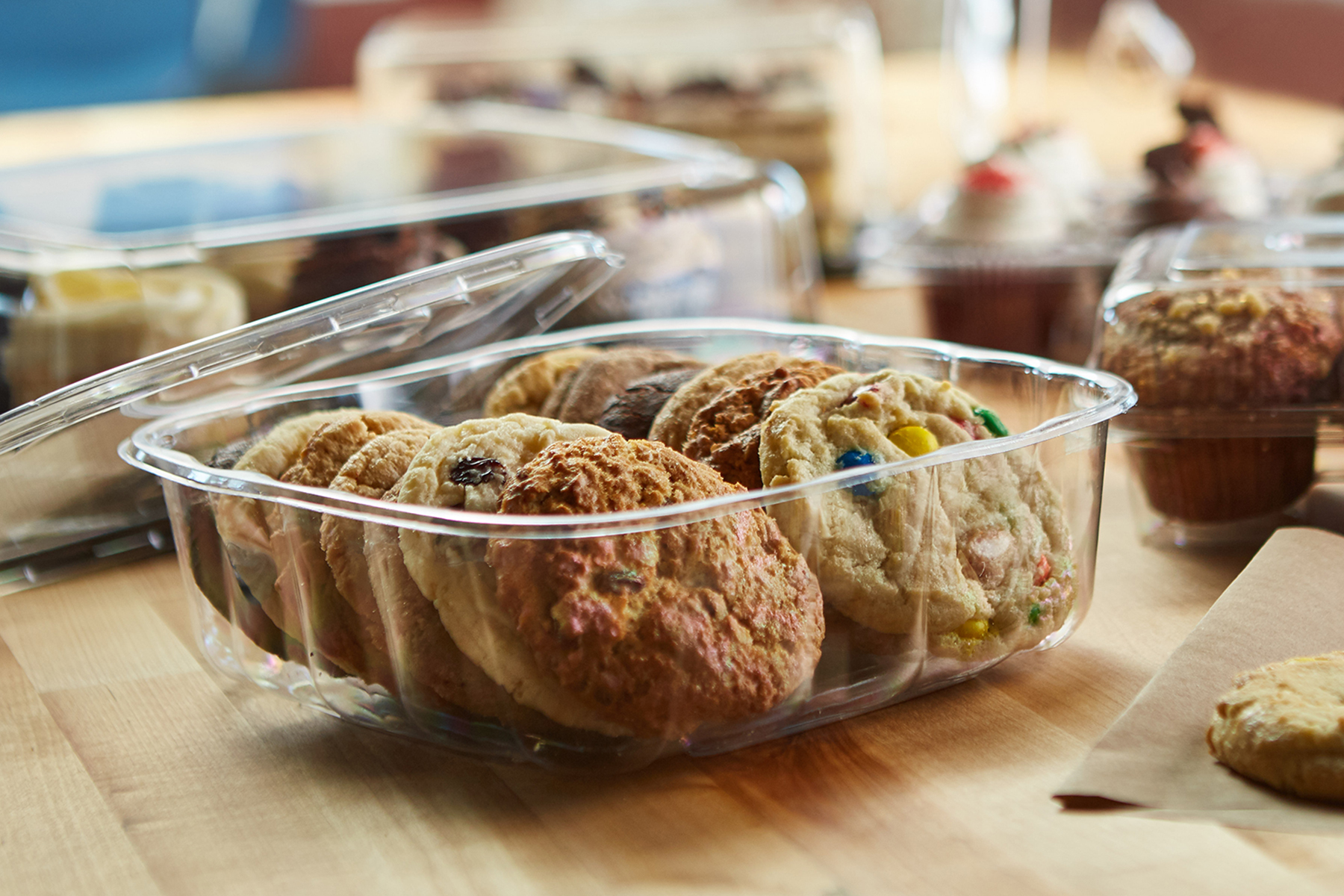 Sustainability
As plastic packaging suppliers, we have a tremendous responsibility to care for our environment. We strive to reduce our impact on the environment through efficient designs, material selection, recycling, and lowering energy usage.
Industries We Serve
Whether you are in the food, retail, or industrial markets, we can help you. Click here to learn more about how we work with your industry.