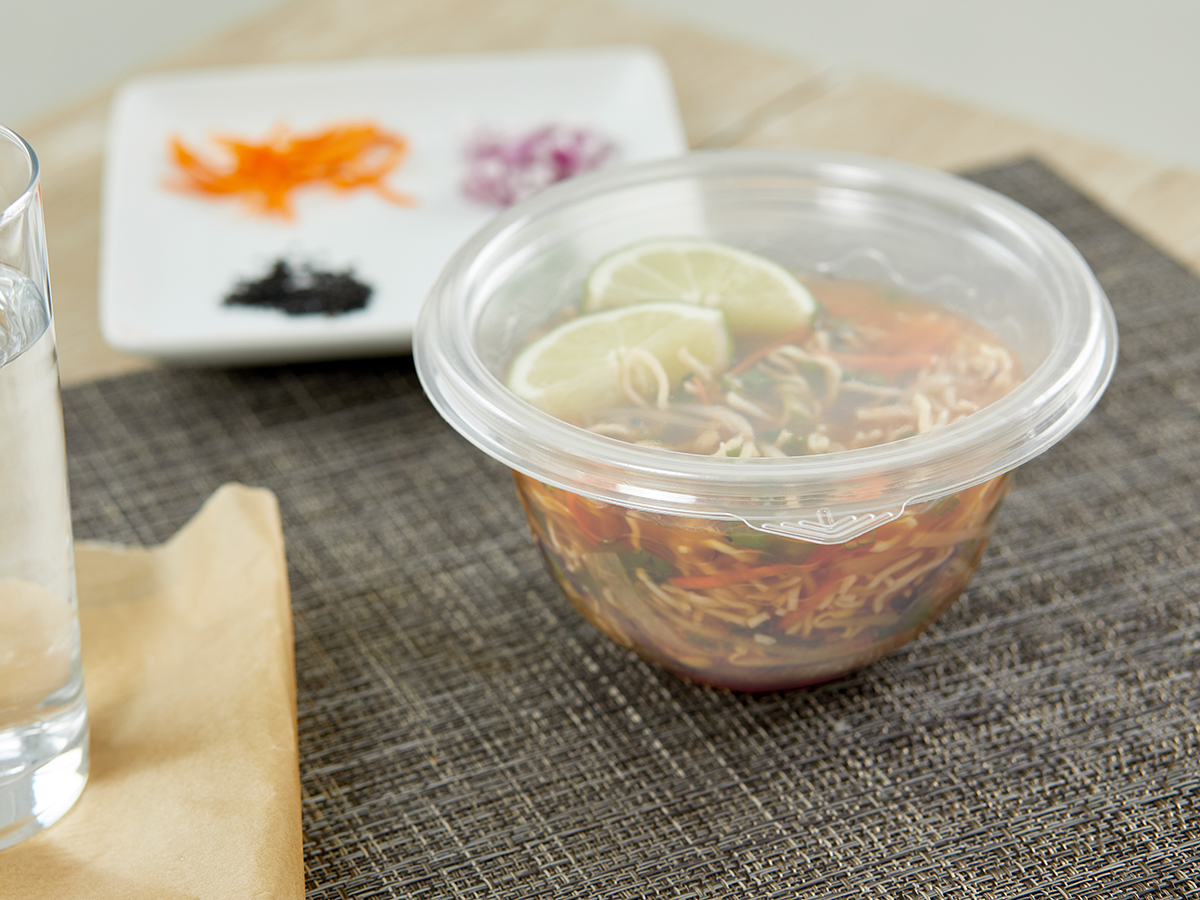 Pearson Foods
Pearson Foods ramen bowls contain fresh-cut veggies, pre-cooked ramen noodles, and a variety of sauces that simply require filling with water and microwaving for 1 minute. The Pearson Foods team wanted to ensure their product stood out on store shelves by capturing the attention of millennial customers who desired a more sophisticated version of the nostalgic ramen noodles of their college years.
Display Pack suggested using clarified polypropylene material as a distinct way to differentiate Pearson Foods' products on store shelves. This innovative material choice offered higher quality ramen ingredients, easily distinguishing Pearson's product from their competitors.
Meijer Cookie Packaging
Display Pack developed this high visibility  2-piece custom packaging for cookies out of clear and durable FDA rPET for Meijer grocery stores. The subtle ribbing on the sides increases product visibility while providing sufficient strength to stack 4 high. We chose to design a square container that fit more cookies and maximized table space, effectively replacing their old round stock packaging that didn't maximize valuable bakery table space.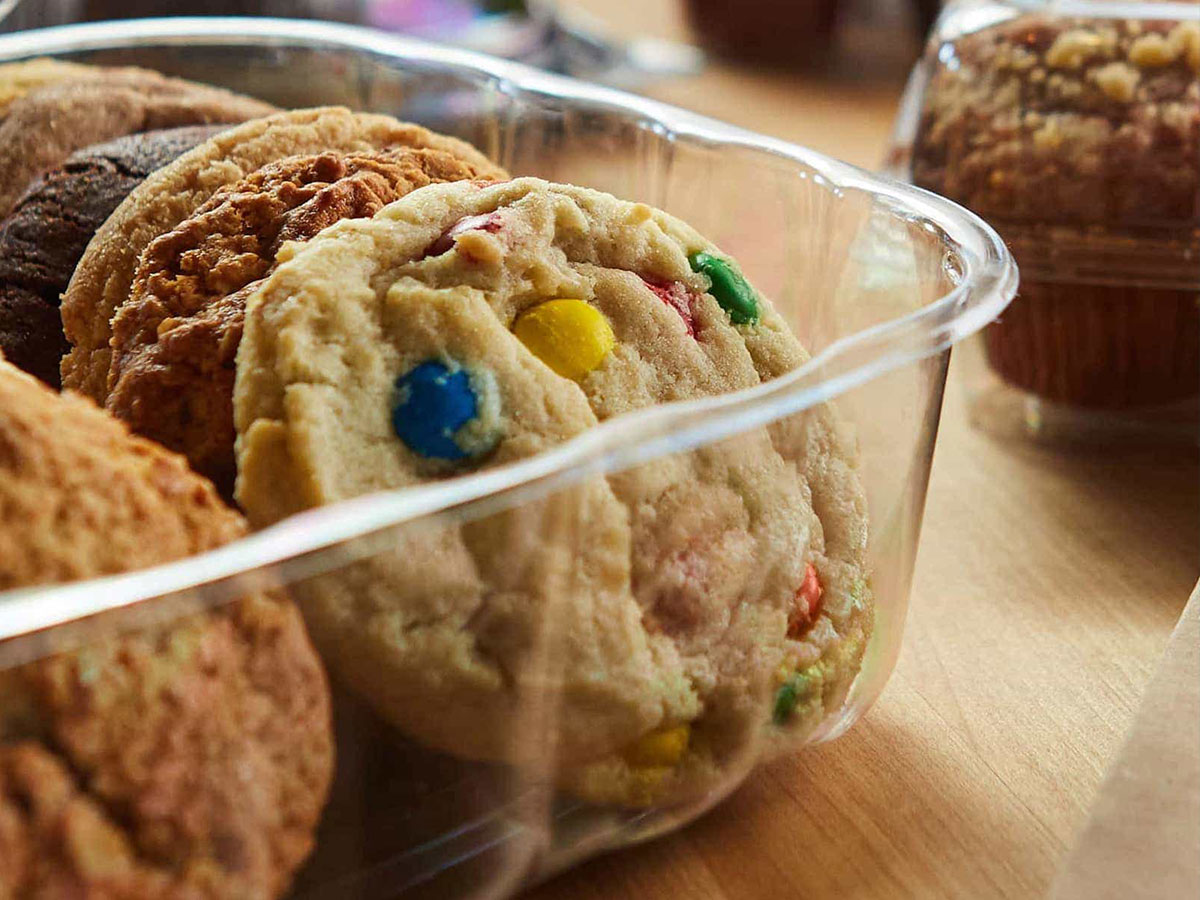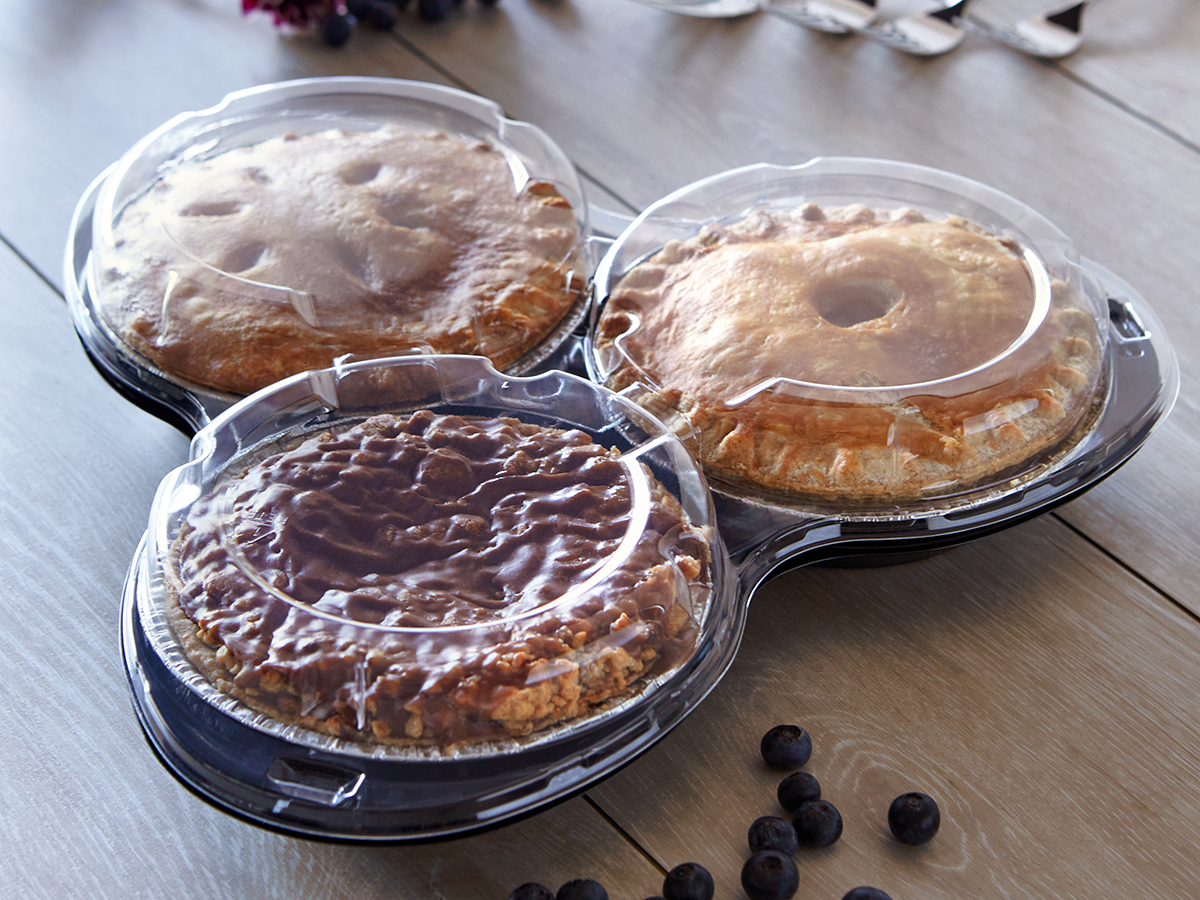 Legendary Baking
We partnered with Legendary Baking to design a container to transport and protect three 6-inch pies. Our teams collaborated and created the Pie Trio. This unique package has a locking mechanism in the center and around the perimeter to keep the pies securely in place. Strength features in the base ensure it will even withstand the weight of fruit-packed pies.
Legendary Baking needed a strong container with an efficient design that ensured their pies would stay in place during transport, and we delivered.
Display Pack works with you to formulate packaging solutions to fit your needs. We provide designs and processes to effectively sell your products in-store, reduce operational headaches and solve logistical nightmares.
Shari's Berries
From design and development through color matching plastic trays and printed cartons, Display Pack will handle your project from start to finish. In this case, color consistency and package quality were top priorities for Shari's Berries. Being an e-commerce product, packaging is one of the first interactions with the customer, and a high-end brand deserves a high-quality package.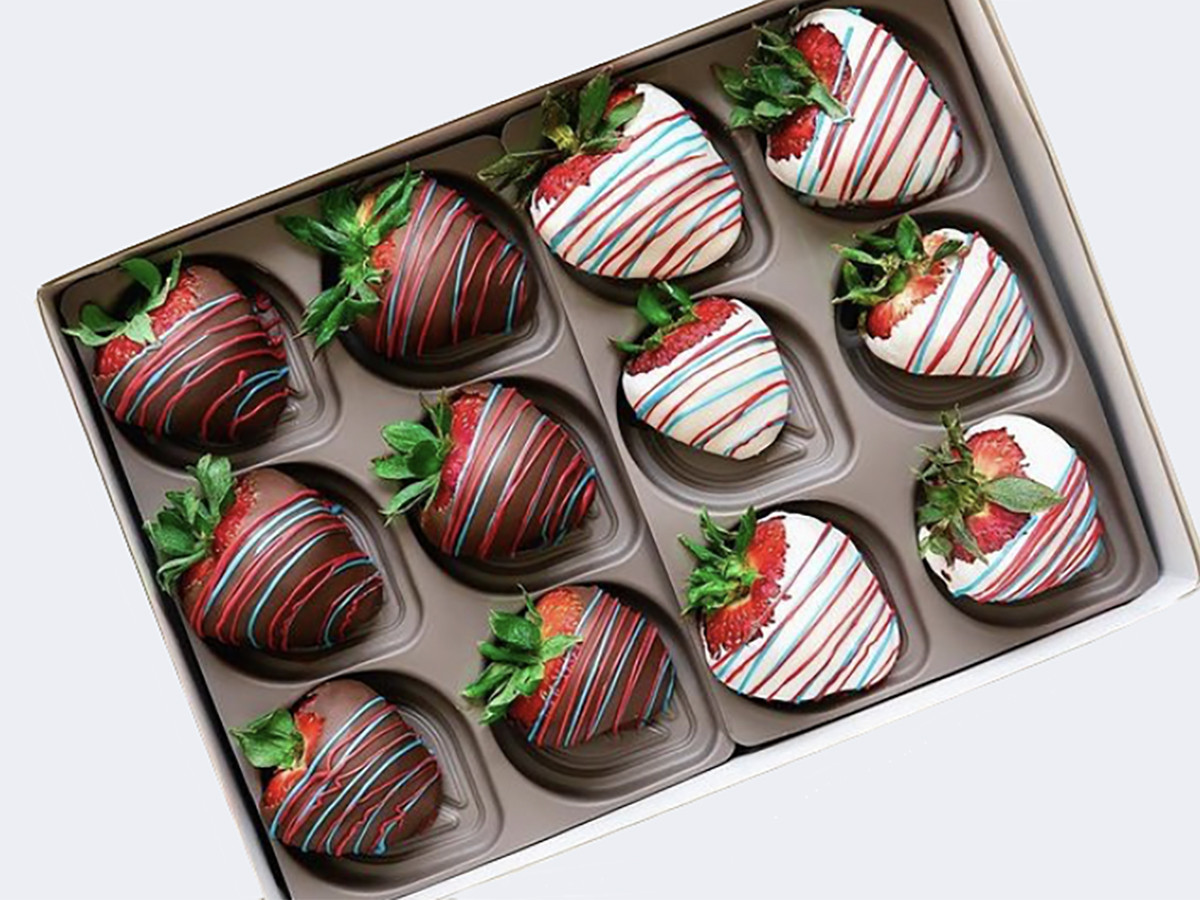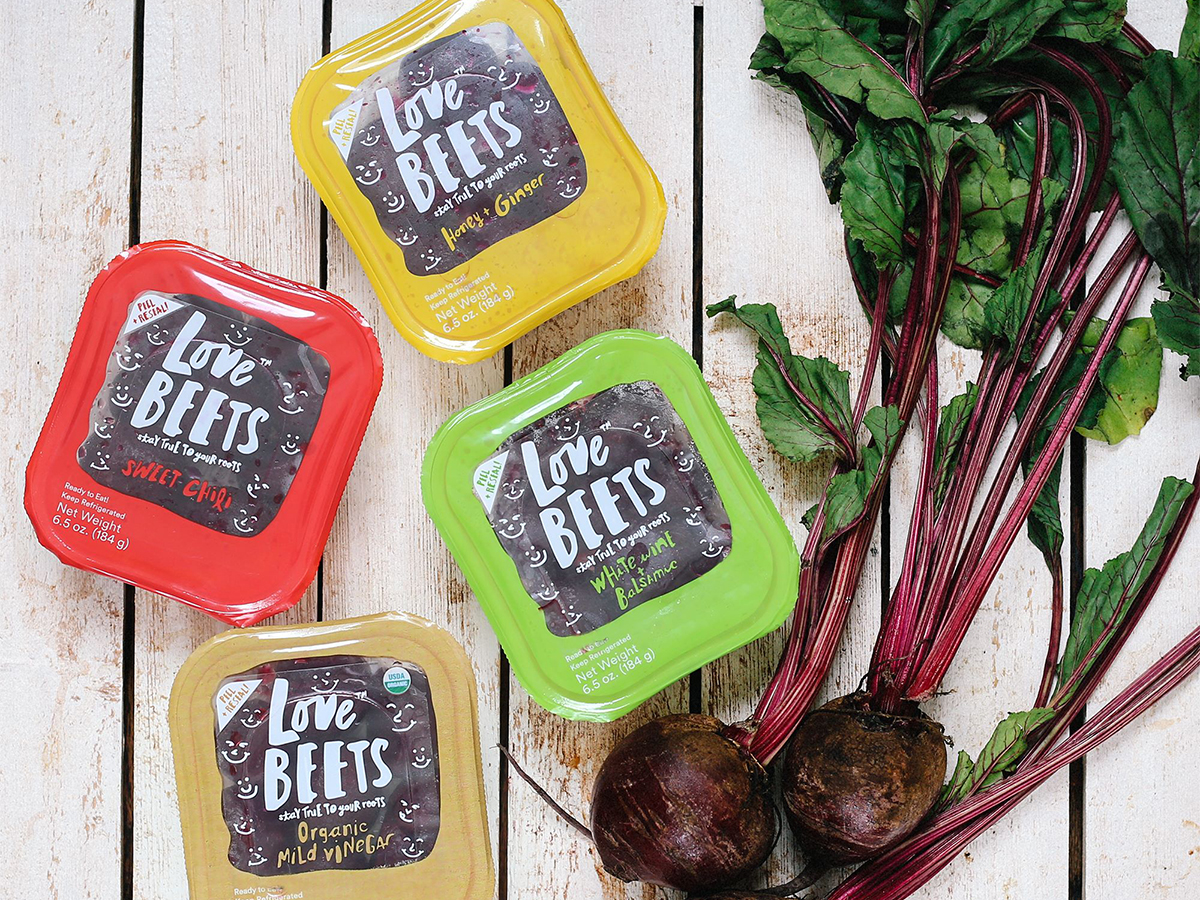 Love Beets
Love Beets came to us with the issue of a labeled clamshell package that leaked beet juice. After understanding their challenges and future needs we developed a custom tray to be sealed with lidding film. The sealed tray solved their leaking issues and provided increased shelf life, while enhancing brand awareness with an embossed logo and high quality printed lidding film.
Jell-O Play Build & Eat Kits
Display Pack's thermoformed molds produced for the beloved American dessert brand JELL-O have hit the shelves in the new JELL-O Play Build & Eat Kits.
The JELL-O is poured and set in the custom plastic molds to create stackable building blocks. JELL-O encourages kids and adults to utilize the kits to encourage creative play. In essence, the product serves a dual purpose as both a delicious treat and creative toy. The precision thermoformed trays designed and produced by Display Pack are crucial to the success and functionality of the JELL-O Play Build & Eat building blocks.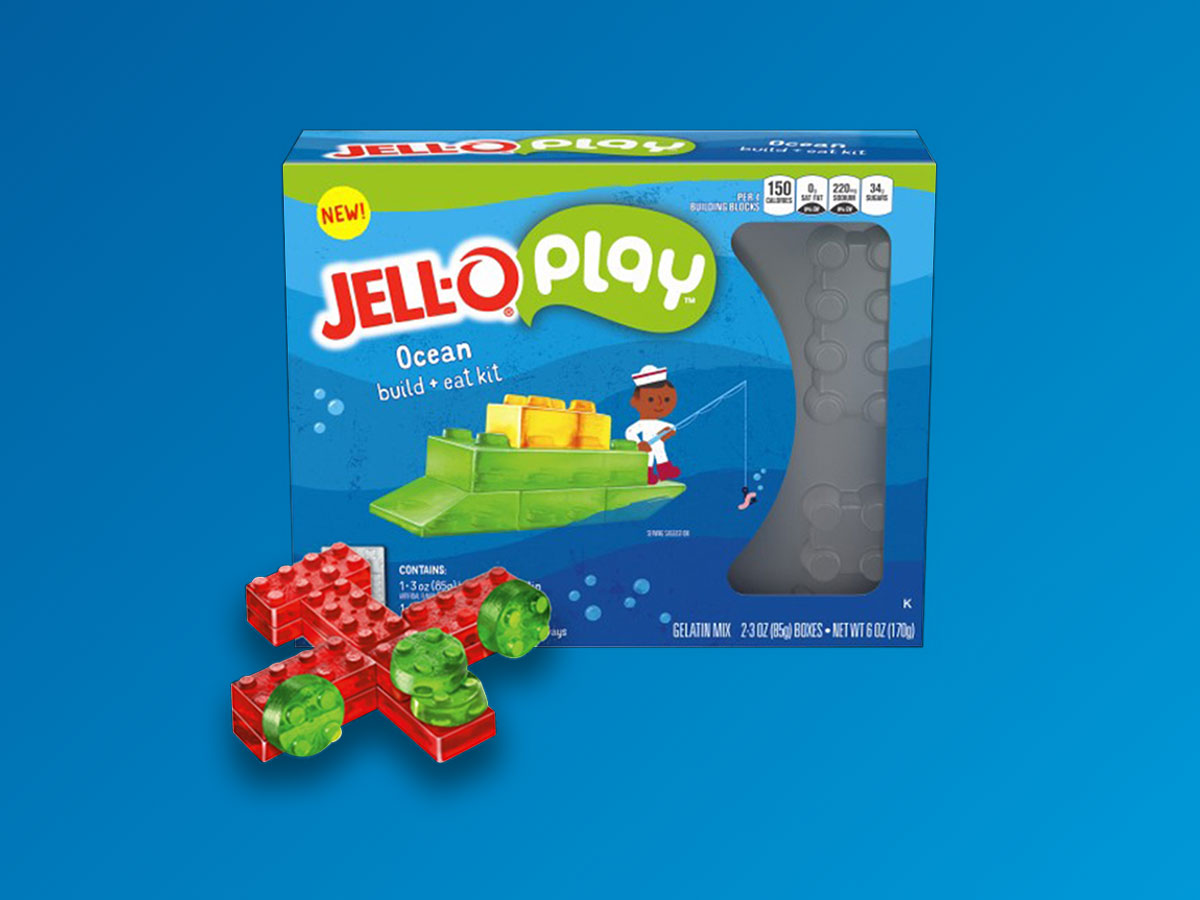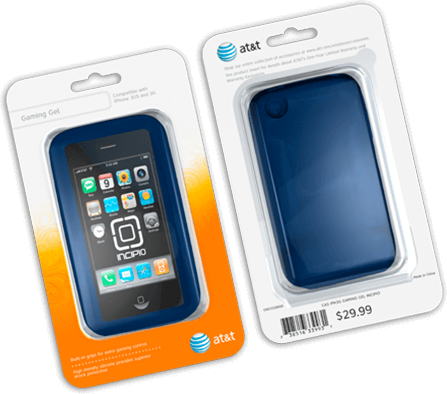 AT&T
AT&T needed a new smaller package for its iPhone accessories that had consistent sizing for hundreds of different accessories. It also had to provide full access to contents, giving consumers at retail stores the ability to sample the accessory without damaging the product or package. We designed The Accessible Pack® which provides a unique hinge, allowing the package to be opened and closed without damaging it.
OxiClean
OxiClean needed a package that met two objectives: First, part of the package needed to be a seepage-proof container capable of holding the OxiClean detergent in liquid form, and second, OxiClean needed the package to have a more dynamic shelf presence to stand out against competitors. Display Pack came up with a plastic clamshell design that would function as the end product's spherical ball. The team also developed a paperboard clamshell combination design that prominently featured the actual OxiClean Detergent Ball as the package. The design included a fill hole for easy automated filling and friction seal that held the piped-in 120° slurry under expansion. All of this resulted in an award-winning, all-in-one package that allowed OxiClean Detergent to combine both product and package.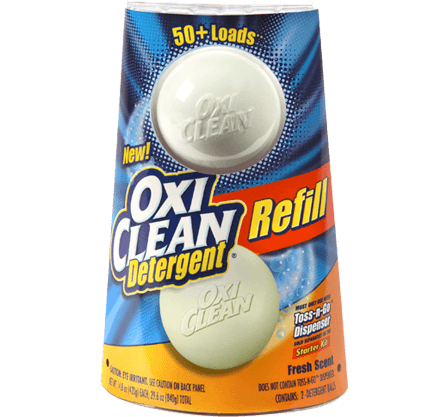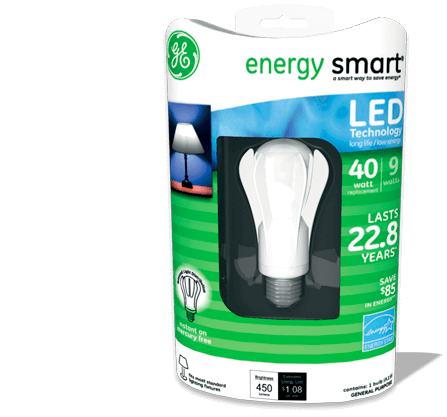 GE
GE asked Display Pack to design a single bulb package for their new Energy Smart LED Bulbs. The package can stand on a store shelf on its wobble-free base or hang from a hook. The interlocking closing flaps allow for heat-free assembly, secure closure and an easy-open package for consumers.