At Display Pack, we believe in a culture of trust, integrity and commitment. We're a team passionate about solutions for our customers, and for supporting each other.
We believe that authentic relationships are a big contributor to the kind of team we all want to be  part of. We're here to build each other up and to foster an environment where people feel valued and free to express themselves.
Are you passionate about helping others by creating solutions? Then you belong here.
Apply today to become part of a motivated and supportive team, and earn great pay and benefits.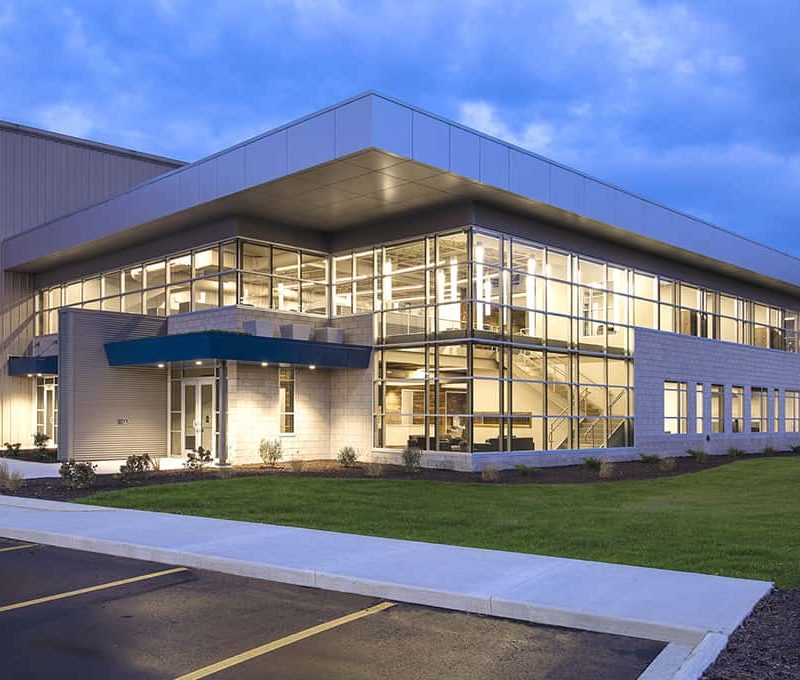 Position: Application Developer

As an Application Developer, you will be responsible for managing and maintaining existing web applications along with the designing and building of custom solutions for departments throughout the company.

Benefits:

-401(k) & 401(k) Matching
-Health, Dental, Vision, Life, & Disability Insurance
-Employee Assistance Program
-Flexible Spending Account & HSA Matching
-Paid Time Off
-Referral Program
-Profit Sharing
-Free Private Gym

Job Type: Full-time

Schedule:
-8 Hour Day Shift
-Monday to Friday

Work Location:
Cedar Springs, MI

Work Remotely: No

Job Requirements:
-3+ years of experience with programming enterprise solutions including: C# & ASP.NET Web Forms / MVC
-Extensive analytical skills with an ability to resolve software issues in a fast-paced environment
-SQL data technologies including: MS SQL Server and MS SQL Reporting Services
-Self motivated and willing to share knowledge and skillset to help our team grow together
-Superior organizational skills as well as verbal, written and follow-up communication expertise

Required Skills:
-C#
-ASP.NET Web Forms, MVC, Web Services
-OOP
-Entity Framework
-MS SQL / SSRS
-Ajax, JSON, Knockout.js
-jQuery, JavaScript, HTML
-Visio Studio
-GIT

Key Responsibilities Include:
-Contribute in analysis, design, development, testing, documentation and implementation of new software solutions
-Migration of legacy .NET applications to .NET framework or no code solutions
-Troubleshoot and support existing ASP.NET software systems
-Create and maintain SQL queries used by several Business Intelligence Solutions
Position: Material Handler 1

As a Material Handler, you will be responsible for loads, unloads, inventories, and moving materials within or near the plant.

Benefits:
-401(k) & 401(k) Matching
-Health, Dental, Vision, Life, & Disability Insurance
-Employee Assistance Program
-Flexible Spending Account & HSA Matching
-Paid Time Off
-Referral Program
-Profit Sharing
-Free Private Gym

Job Type: Full-time

Schedule:
-Third shift (10pm-6am)
-Monday to Friday

Work Location:
Cedar Springs, MI

Work Remotely: No

Job Requirements:
-Must have at least 6 months reach truck experience within the last 5 years and a flexible, team-oriented attitude.
-High school diploma or general education degree (GED); or one to three years related experience and/or training; or equivalent combination of education and experience.
-6 months or more recent experience operating a reach truck. Recent is defined as within the last 5 years.
-Must be able to obtain powered lift truck license.

Key Responsibilities Include:
-Loads shipments and materials into vehicles and installs strapping, bracing, or padding to prevent shifting or damage in transit.
-Unloads materials from trucks and Conveys materials from storage or work sites to the designated staging areas.
-Uses Thermoforming Paperless Materials page to manage the needs of the production floor to stage film and issue boxes as needed by production.
-Operates all equipment including Hilo, reach truck and walkie rider
-Takes physical inventory counts and performs transfers using RF Smart
-Pulls Shipments
-Performs tool movement as needed
-Performs scrap requests
-Audits, corrects, and reports deficiencies within the materials areas assigned
-Waters equipment batteries as needed
-Complies with department standards and DOT guidelines, safety policies, and procedures.
-All other duties as assigned by Supervisor or management.

Competencies:
-Problem Solving – Identifies and resolves problems in a timely manner
-Customer Service – Responds promptly to requests for service and assistance. Interpersonal Skills – Remains open to others' ideas and tries new things.
-Teamwork – Balances team and individual responsibilities; Puts success of team above own interests.
-Ethics – Works with integrity and ethically upholds organizational values.
-Organizational Support – Follows policies and procedures; Supports organization's goals and values.
-Quality – Demonstrates accuracy and thoroughness; Monitors own work to ensure quality.
-Quantity – Meets productivity standards; Completes work in timely manner.

Physical Demands
While performing the duties of this job, the employee is regularly required to be physically engagde. The employee is occasionally required to sit, climb, balance, kneel, crouch, or crawl.

The employee must occasionally lift and/or move up to 100 pounds. Must be able to physically operate a reach truck, hilo, and walkie-rider.

Specific vision abilities required by this job include close vision, depth perception, and ability to adjust focus.

Work Environment
While performing the duties of this Job, the employee is occasionally exposed to moving mechanical parts. The noise level in the work environment is usually moderate.
Position: Operator

As an Operator, you will be responsible for maintaining and running a thermoforming machine to produce quality products efficiently and safely while maintaining the department processes.

Benefits:
-401(k) & 401(k) Matching
-Health, Dental, Vision, Life, & Disability Insurance
-Employee Assistance Program
-Flexible Spending Account & HSA Matching
-Paid Time Off
-Referral Program
-Profit Sharing
-Free Private Gym

Job Type: Full-time

Schedule:
-ALL SHIFTS
-1st shift: 5:50am-2pm
-2nd shift: 1:50pm-10pm
-3rd shift is 9:50pm-6am
-Monday to Friday

Work Location:
Cedar Springs, MI

Work Remotely: No

Key Responsibilities Include:
-Observes/monitors operation of a thermoforming machine to detect malfunctions and/or sustained product defects.
-Demonstrates machine safety knowledge (i.e. stanchions, e-stops, pinch points).
-Inspects thermoformed product for defects and standard quality conformance and seeks Operators help if machines need adjustments.
-Identifies quality defects by name and example
-Performs quality checks on parts from every cavity every hour (unless otherwise notified).
-Inspects filled boxes to ensure product is packed according to specifications, including size, count, and weight during hourly quality checks.
-Utilizes thickness gauge and micrometer to ensure quality conformance
-Utilizes Magna Mic
-Stacks finished product boxes on skid by hand.
-Helps Packers with breaks to keep machines running when possible.
-Performs roll changes in a way to minimize downtime and scrap.
-Reads and interprets job tickets and packaging guidelines.
-Maintains integrity of contaminant-free scrap material by ensuring the scrap is contained in appropriate labeled containers/bins/gondolas.
-Removes and discards scrap from thermoforming machines.
-Assembles boxes for the Packers.
-Cleans machine and work area daily.
-Operates hydraulic jack lift to move articles before or after packing.
-Inspects and rejects film including supplying samples of both the film and non-conforming part.
-Changes/installs bags on the wicket baggers
-Assists new and/or temporary thermoforming Packers with training as needed.

Position: Job Setter/Process Tech

As a Job Setter/Process Tech, you will be responsible for setting up and operating one type of thermoforming machine to meet customer and company quality expectations.

Benefits:
-401(k) & 401(k) Matching
-Health, Dental, Vision, Life, & Disability Insurance
-Employee Assistance Program
-Flexible Spending Account & HSA Matching
-Paid Time Off
-Referral Program
-Profit Sharing
-Free Private Gym

Job Type: Full-time

Schedule:
-8 Hour Day Shift
-Monday to Friday

Work Location:
Cedar Springs, MI

Work Remotely: No

Key Responsibilities Include:
-Sets up and operates one type of thermoforming machine (i.e. Sencorp or Kiefel) which includes knowing how to…
start/stop the machine, turn on/off heaters, clean molds and/or plugs, pull scrap at appropriate size and weight, install form tooling, install trim tooling, install picker tooling, install stacker tooling, locate hydraulic pumps, vacuum lines, water lines, shut off valves, locate the pressure form line, locate and explain pressure box and pin chain)
-Demonstrates machine safety knowledge (i.e. stanchions, e-stops, pinch points and other safety features).
-Identifies different tooling components (plugs, castings, trim dies, drapes, etc.)
-Removes tooling and installs new tooling as required to set up new jobs in less than two hours
-Puts a cover sheet (formed part) on/in a mold prior to pulling the tooling
-Sets cut pressure, index speed and index length
-Checks schedule on a daily basis for planning purposes
-Stages material and tooling for upcoming jobs
-Reviews the packaging guidelines / job packet prior to starting the job to ensure complete understanding of the quality and tooling specifications of the product being run on the machine
-Utilizes thickness gauge/micrometer
-Finds and understands part prints
-Locates and delivers quality info and sample parts/bags at the start of every job
-Creates, verifies and scans inventory labels
-Performs first piece/part approval when running new jobs and signs off on it
-Performs quality checks on parts from each cavity every hour unless otherwise specified
-Performs final packaging including labeling and wrapping of skids
-Performs utility and/or material handling duties as necessary
-Identifies different film types and characteristics, loads filmm and prepares back roll as needed
-Performs maintenance on equipment and tooling as necessary. Notifies management of maintenance requirements beyond their ability so a Maintenance Technician can be contacted.
-Communicates and arranges tool design adjustments, sharpening of dies, etc. with the Die Shop
-Performs pre-staging of tooling in preparation for upcoming production jobs as needed
-Performs facility enhancements and maintenance repairs on non-production equipment
-Acts as line lead in directing Runners and Packers in their responsibilities (in the absence of a supervisor or lead)
-Acts as a Packer when necessary to cover production needs and can pack at quote/rate
-Complies with Display Pack safety policies and procedures and reports safety hazards/violations to supervisor.
-Performs lockout/tag out procedure whenever a thermoforming machine needs to be worked on
-Labels plastic scrap totes correctly to avoid cross-contamination
-Completes return to stock forms
-Identifies non-conforming wood pallets and takes appropriate action to replace them
-Performs Food Checks on food products and knows machine cleaning requirements
-Leads line clearances and knows how to conduct line clearances
-Uses Paperless system to record and track all pertinent job information. If Paperless system is down, knows what paperwork is needed to record and track all information.
-Performs bolt checks and replaces worn or damaged bolt

Position: Packer

As a Packer, you are responsible for removing plastic parts from thermoforming machines, performing inspection for quality, and packing them for shipping to customers.

Benefits:
-401(k) & 401(k) Matching
-Health, Dental, Vision, Life, & Disability Insurance
-Employee Assistance Program
-Flexible Spending Account & HSA Matching
-Paid Time Off
-Referral Program
-Profit Sharing
-Free Private Gym

Job Type: Full-time

Schedule:
-ALL SHIFTS
-1st shift: 5:50am-2pm
-2nd shift: 1:50pm-10pm
-3rd shift is 9:50pm-6am.
-Monday to Friday

Work Location:
Cedar Springs, MI

Work Remotely: No

Key Responsibilities Include:
-Reviews/reads the packaging guidelines/job ticket prior to starting the job to ensure complete understanding of the quality specifications of the product being run on the machine
-Performs basic quality inspection of thermoformed products according to the specific product packaging guidelines.
-Packs thermoformed products that meet product specifications into bags and/or boxes according to the guidelines for the product being packaged.
-Notifies the Operator or Runner if a quality issue is found to determine if the machine needs to be stopped or adjustments need to be made
-Inspects filled containers to ensure the product is packaged according to specifications including: box and bag, count, and standard quality conformance.
-Applies and assists in printing and applying labels to boxes or product according to job packet.
-Stacks boxed on pallets by hand if time permits.
-Meets or exceeds determined hourly production rates/ratios on at least one type of thermoforming machine.
-Uses scale to determine correct count and relays weight and count to the Operator or Runner for logging in the system.
-Cleans machines and area during downtime
-Assists in line clearance when the machine goes down or during product changeovers
-Post ballots/batches into AX using RFS
-Logs into and out of jobs to ensure accurate reporting of labor for each job.
-Wraps skids and/or pulls scrap as needed to cover for Utility.
-Discards plastic scrap and trash in appropriate bins/gondolas to avoid cross-contamination
-Complies with Display Pack safety policies and procedures and reports safety hazards/violations to the supervisor.
-All other duties as assigned by direct supervisor or lead