Square Bowl Inserts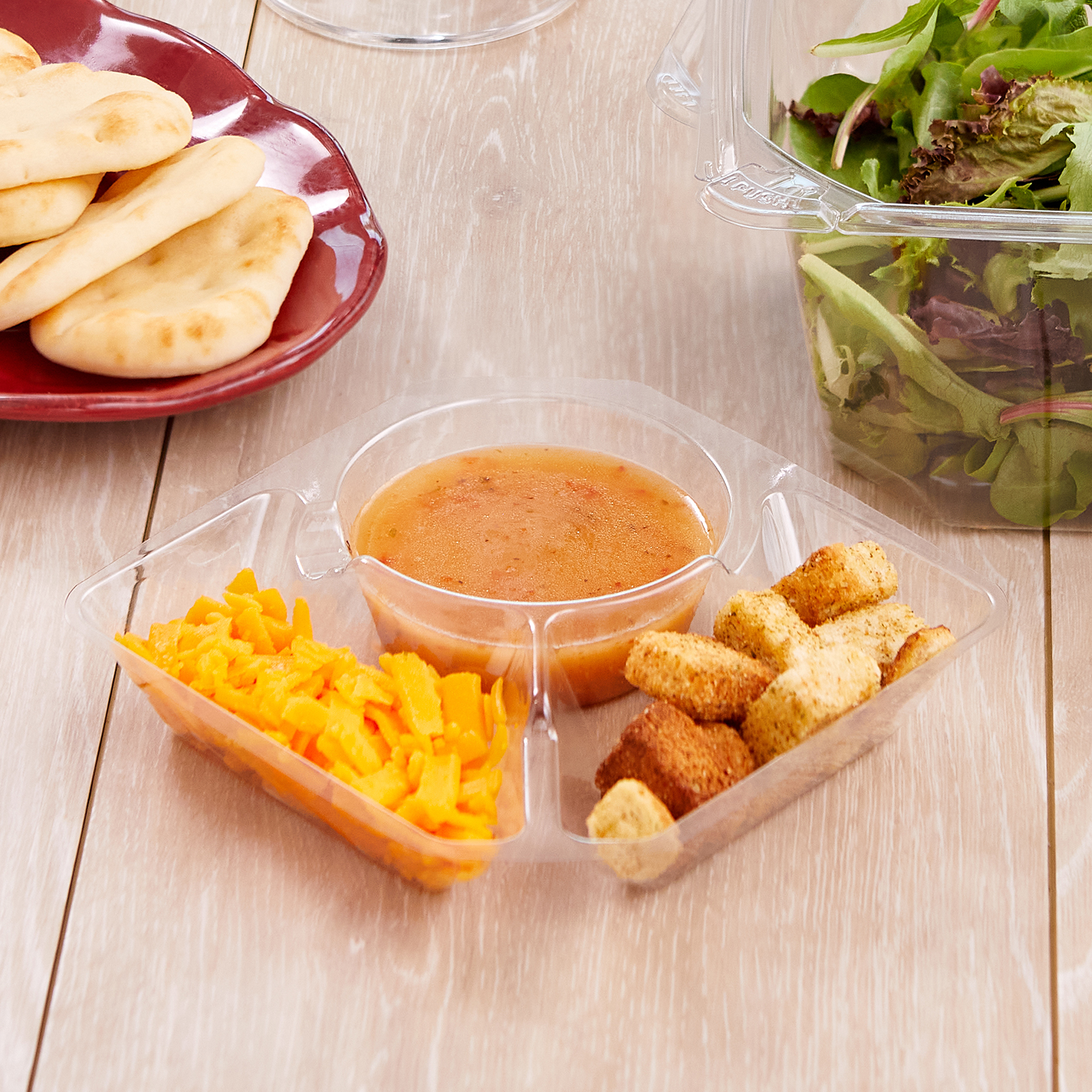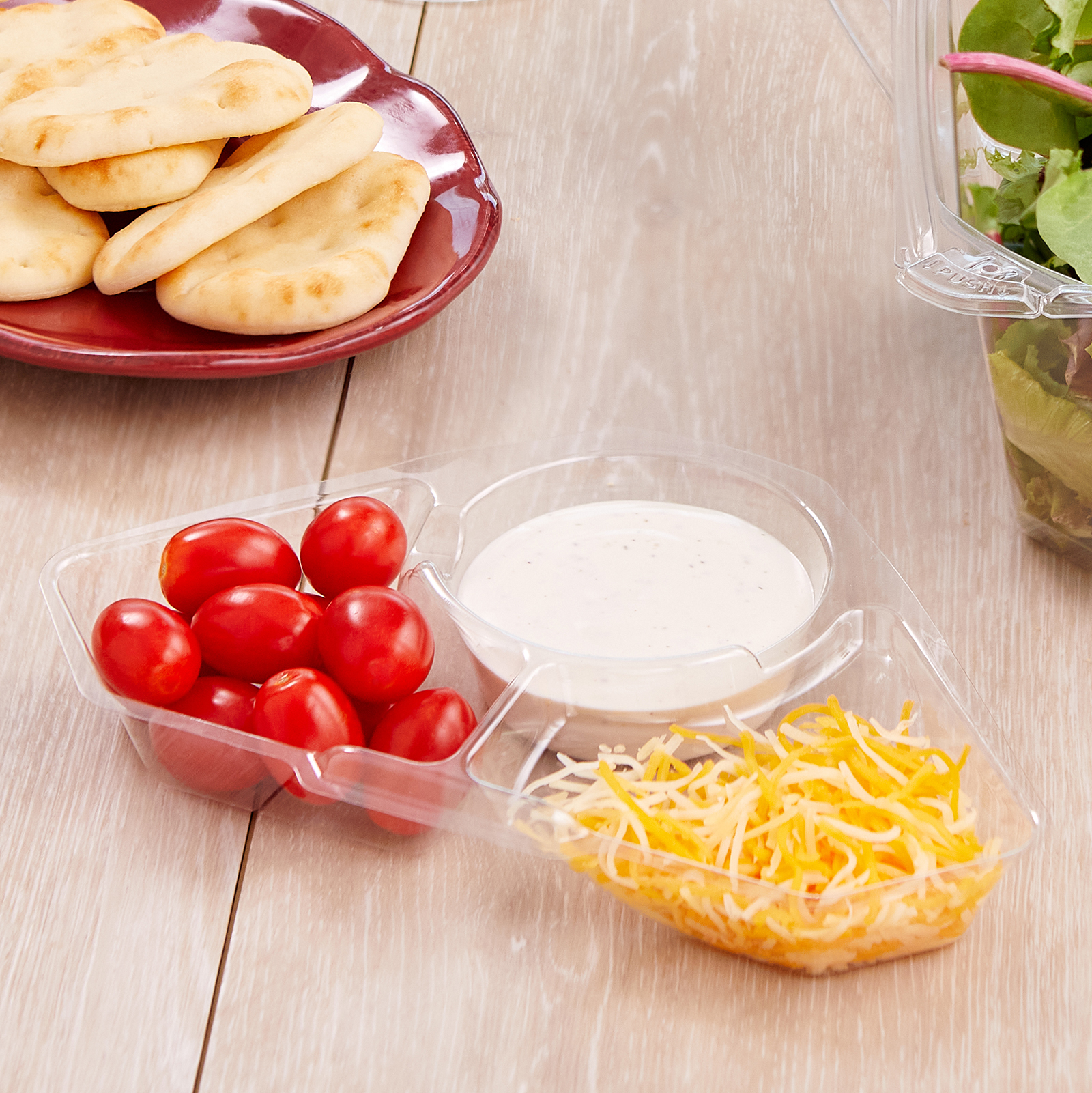 Square Bowl Inserts
This item is not available for online purchase, but can be ordered by phone or by filling out the form below.
Contact Customer Service 8:30 am – 5:00 pm EST, Mon – Fri
(616) 451-3061
Square Bowls TE Details
Our square bowls and inserts are perfect for multi-ingredient snacks and meals on-the-go. Made with crystal clear PET and featuring a sleek, clean design these versatile containers will keep your food safe and fresh.
Designed for easy, secure stacking
Three and four compartment inserts
Available in 35, 48 and 80 oz sizes
Made with 100% recyclable PET
PET is short for Polyethylene Terephthalate, the chemical name for polyester. PET is strong, clear and lightweight. PET is completely recyclable and is the most recycled plastic worldwide and is the most environmentally responsible disposal option for PET. The high strength of PET in comparison to its light weight is a major key to its energy efficiency, allowing for more product to be delivered in less packaging and using less fuel for transport.
Request a Square Bowl Inserts Sample