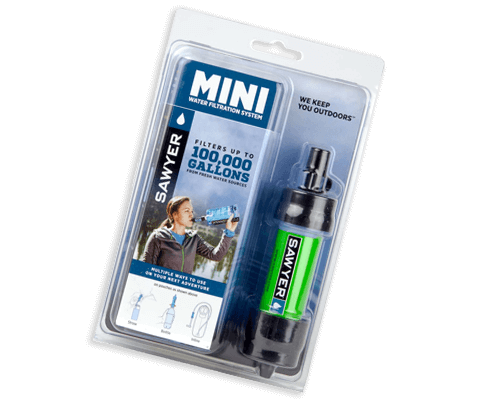 Sawyer Products, a manufacturer of technological solutions for point-of-use water filters which filter contaminated water to levels cleaner than U.S. bottled water, has chosen Display Pack to produce packaging for its super lightweight Mini Water Filter.
Display Pack will produce a clamshell and three printed insert cards for Sawyer's two-ounce water filtration system. The system, which includes a drinking pouch, filter, cleaning plunger and straw, can filter up to 100,000 gallons of freshwater lake, river or stream water, removing 99.99999% of bacteria, including salmonella, cholera and E. coli, and 99.9999% of protozoa such as cryptosporidium and giardia. The system can also be attached to any standard water bottle.
Sold in major sporting goods stores and online, the system retails for about $25.