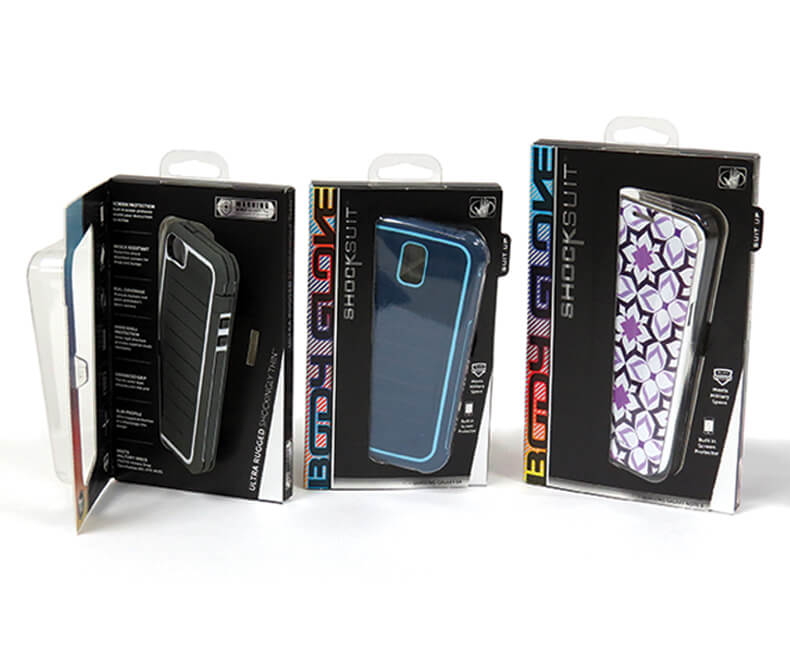 Containers for cell phone protective cases get an innovative makeover to send a loud and clear marketing message of distinction.
To stand out in the marketplace, Fellowes wanted to implement highly customized new angle for high-end product blister and carton combo packaging and stylized packaging to accommodate its high-end cellular accessories packaging.
After investigating various options, Fellowes chose to work with Display Pack, Inc. to develop the new packs.