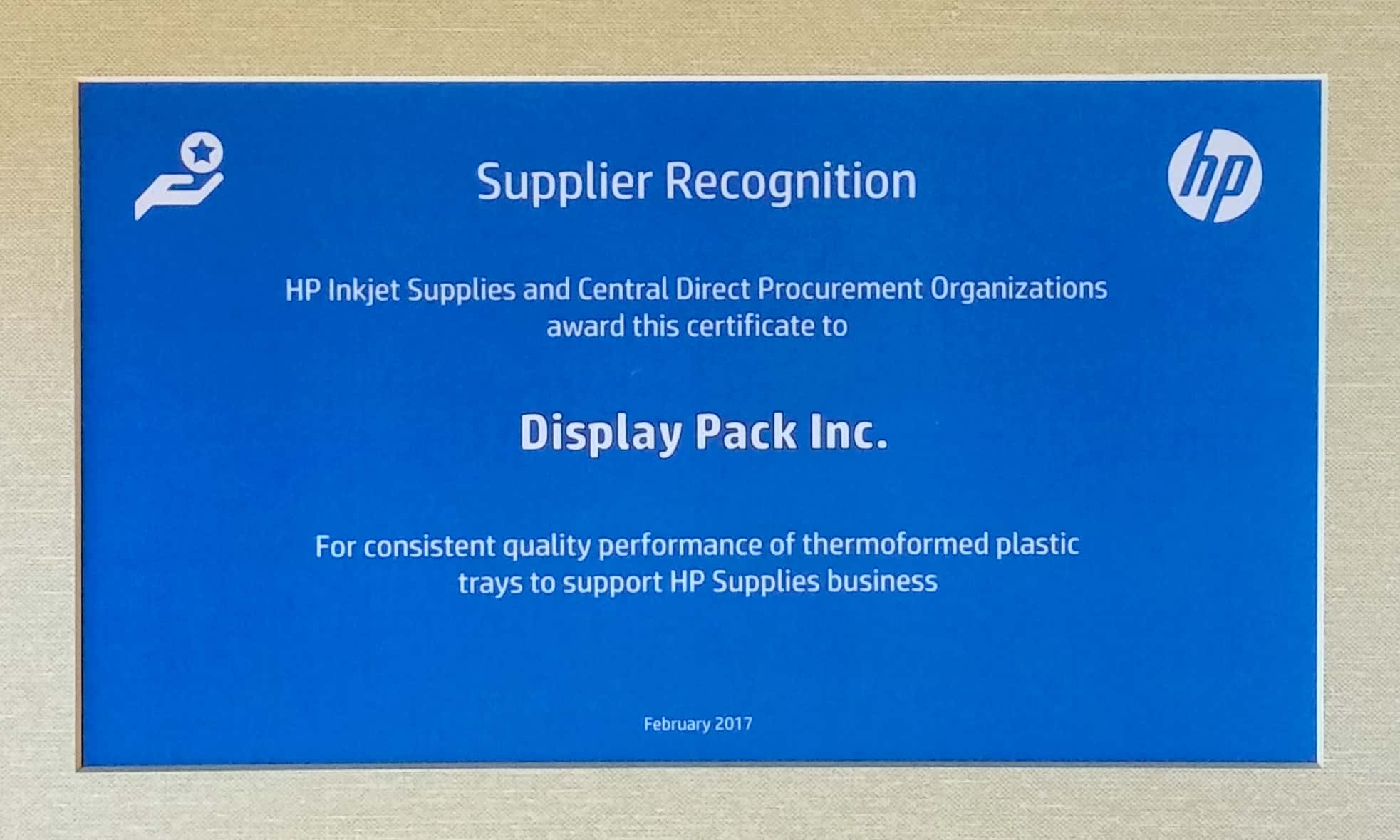 During the annual performance review with Hewlett Packard, Display Pack was awarded a certificate identifying
the effort we put forth to be a world-class supplier for HP. The certificate remarked specifically about the quality
performance of our trays as it pertained to the support of HP Supplies Business. In the discussion that followed, they
explained that this is the first year that HP felt compelled to honor a supplier, and our 0% defect rate for the 2016 year
was an unprecedented feat which they felt warranted the recognition.