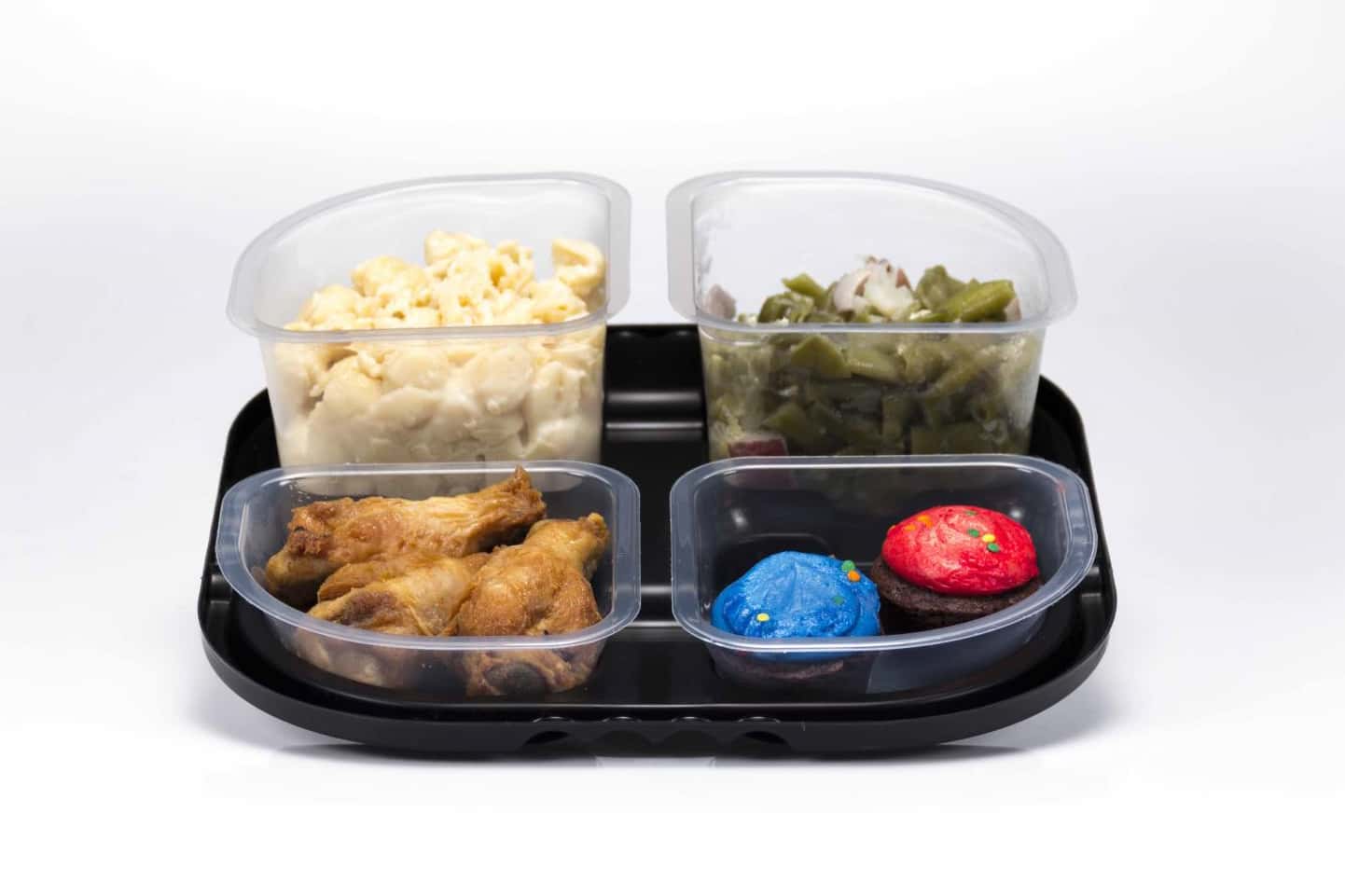 Milliken, along with manufacturer of thermoformed and printed packaging Display Pack, Cedar Springs, MI, were asked to join a team comprised of Tyson Foods, Rich Products Corp., and a leading retailer to create a custom packaging concept.
The resulting Pick Your Plate packaging design and material address the need of both consumers and operators:
● The power to mix & match for a customized snack or meal
● Microwaveable for reheating at home or workplace
● Approved for both hot and cold cases
● Glass-like clarity (lid and base)
● Easy recyclability
"Pick Your Plate packaging takes a different approach to the traditional grab-n-go formats in supermarkets, which are typically for larger, meal-size portions…Our new concept targets consumers who don't want to be limited by having to purchase pre-packaged, highly processed snacks like granola bars and chips. The customization capabilities of Pick Your Plate are further enhanced by the clarity and microwaveability of our NX UltraClear material," said Milliken's Business Development Manager Emily Blair.
Display Pack's rigid thermoformed packaging designs can withstand processing environments, protect the product throughout distribution and enhance the consumer experience. Summed up Andy Blackmore, the company's director of sales & marketing, "We believe that the concept of selecting individually packaged items to customize a snack or small meal is the first of its kind in the fresh prepared food arena…the Pick Your Plate collaboration has produced an innovative concept that will open retailers' and food manufacturers' eyes to the close relationship between fresh prepared foods and high-quality packaging.
To read the full article published by Plastics Technology, click here.