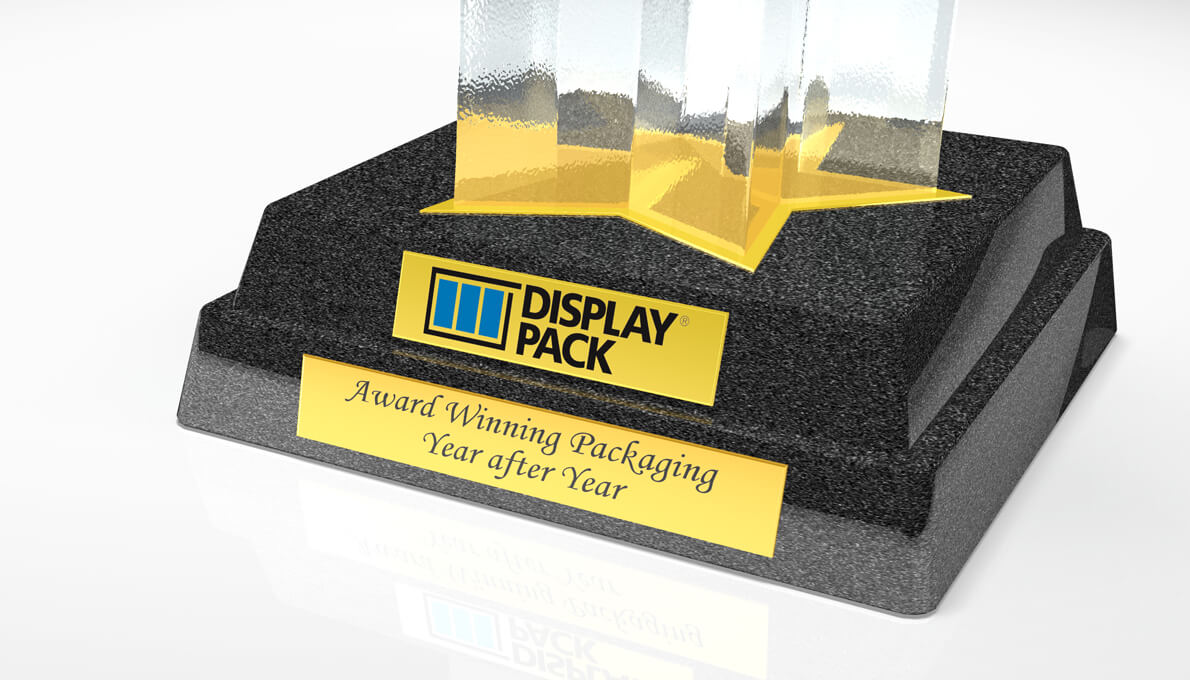 Display Pack was presented with an Award for Excellence by The American Graphic Design Awards for the design of its new website. A four-decade old world-wide competition, GDA is open to everyone in the graphic arts community throughout the United States. Graphic design firms, advertising agencies, in-house corporate and institutional designers, publishers and other media participate.
Michael Cramblet, a member of Display Pack's design group, accepted the award on behalf of the company. In doing so he congratulated the C2 Group, a Grand Rapids based company who partnered with Display Pack in the development of the site. "This was an eight month process that included hundreds of hours of work by a team of dedicated in-house designers, copy-writers, photographers and project managers—we are glad we had the team from C2 to lean on—they, and the rest of the team, did a fabulous job
"

For nearly five decades, GDUSA has sponsored national competitions that spotlight the most important, fastest-growing and valuable areas of design through well-established programs focusing on Graphic Design, In-house Design and Package Design which provide deserved recognition to award-winners.