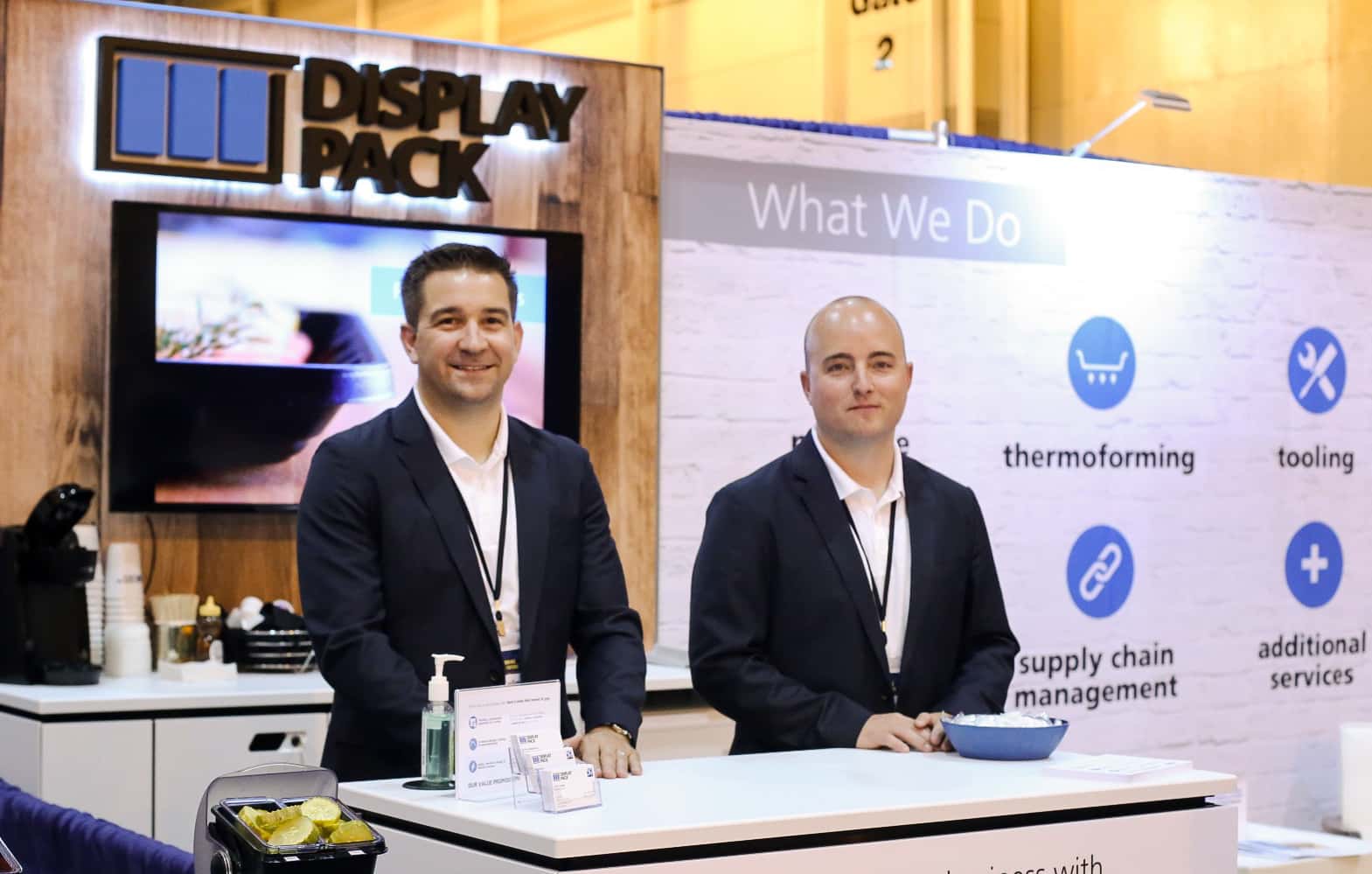 Display Pack is exhibiting at the International Dairy Deli Bakery Association (IDDBA) show at the Orange County Convention Center in Orlando, Florida from June 2 – 4, 2019. This show will mark the fourth Display Pack IDDBA show appearance and the fifth year as IDDBA members.
Are you planning to visit the 2019 IDDBA show?
Display Pack will be unveiling custom creations we've developed for our customers both in our IDDBA booth and in the innovative "What's In Store Live" showcase. If you are planning to attend the show, we'd love to talk solutions for your unique packaging challenges in the deli, dairy, bakery markets & beyond. After all, you've perfected your product. We've perfected how to showcase it.
Stop by Display Pack's IDDBA booth #1342 to learn more. 
Secure meeting time today by filling out the form here. As our thank you to you for scheduling time with us we'll have a small gift ready for you in Orlando.
Oh, and if you can't wait to learn more about custom packaging, check out this bakery packaging case study for a unique pie trio product offered in a national club store chain. Want to speak to someone today? Contact us here.
ABOUT THE 2019 IDDBA SHOW
The 2019 International Dairy Deli Bakery Association's annual trade show will be held at the Orange County Convention Center. Attendees will have opportunities to hear from highly-regarded international speakers, participate in educational workshops, view innovative product lines, and establish global business relationships. According to IDDBA, "[2018] retail attendees included 65 of the 75 top-ranked supermarkets… representing 28,407 stores with total category sales of more than $124 billion". The "What's In Store Live" showcase is an interactive marketplace simulation that features new deli, dairy & bakery products, the latest in merchandising fixtures, and, of course, innovative packaging offerings.
To register and view attendee information, please visit IDDBA's website. To secure time with Display Pack at the show, please contact info@displaypack.com