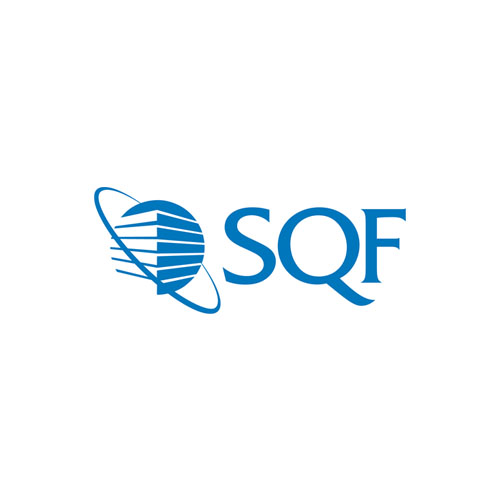 Pursuit Fueled By Growing Food Packaging Portfolio
CEDAR SPRINGS, Mich. – January 25, 2018 – Display Pack, a leader in food, retail, industrial & specialty product thermoforming, today announced its Cedar Springs facility has earned the Safe Quality Food Level 2 certification by the globally recognized Safe Quality Food Institute (SQFI).
SQF Code Edition 7.2, Level 2 Certification is a certified Hazard Analysis Critical Control Points (HACCP)—based food safety and quality management system that is benchmarked by the Global Food Safe Initiative (GFSI).
Products produced and manufactured under the SQF Code certification are highly regarded by retailers, consumer brands, and food service providers as a guarantee of exceptional quality control and food safety processes.
To achieve SQF certification, Display Pack employees created and implemented food safety systems throughout all functional areas. The systems implementation was incorporated into the construction of the company's manufacturing facility in Cedar Springs. Employees at all levels of the organization underwent extensive training and education prior to the SQF certification audit.
"Attaining this distinguished certification allows us to better support our customer's objectives for direct food contact packaging," shared Victor Hansen, president of Display Pack. "This is a critical step for continuing our rapid growth in the food packaging market."
ABOUT DISPLAY PACK
Based in Cedar Springs, Michigan, Display Pack is a privately owned manufacturer of consumer packaging for the food, retail, industrial, and specialty markets as well as decorative trim for the automotive industry through its DPI In-Mold division. Display Pack specializes in creating custom, thermoformed packaging solutions via their in-house design, tooling, and manufacturing capabilities and an agile, iterative design, and launch process. The company serves more than 200 customers in North America; including Meijer, Kraft Foods, Federal Mogul, Ranir, Hewlett-Packard, and Good Foods. The In-Mold Division supplies components to Tier 1 and 2 automotive customers for vehicles built by GM, Ford, FCA, Honda, Toyota, and Kia. www.displaypack.com
CONTACT:
Hope Ramseyer
Marketing Communications
Display Pack
hramseyer@displaypack.com