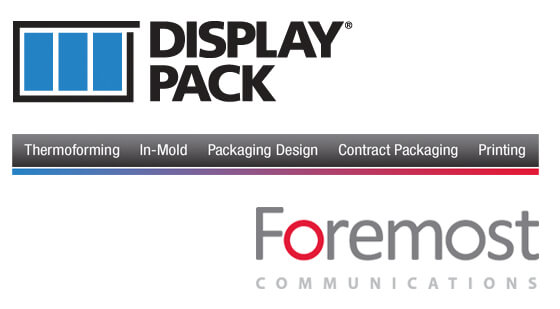 Display Pack and Foremost Communications Sign Partnership Agreement
Grand Rapids, MI – Victor Hansen, President of Display Pack, announced today that the company has signed a Long Term Partnership Agreement with Foremost Communications of Grand Rapids, Michigan-a company, which according to him, has not only been a trusted strategic business partner for many years, "but more importantly, one with whom we share common values and operating philosophies." For over 75 years Foremost Communications has been one of the leading printing companies in Michigan.
Under the terms of the agreement, Foremost will be responsible for the operation of all of Display Pack's presses and printing processes. In addition to operating presses at Display Pack's 375,000 square foot facility in Grand Rapids, and integrating with the Display staff in a seamless and unified process, Foremost will provide Display Pack with access to their large array of presses and communication capabilities. This will result in Display Pack's ability to provide its clients with expanded printing services.
"Through this new partnership, we are looking forward to providing our clients a greater array of printing options and increased production efficiencies," said Hansen. "However, I want to be clear that beyond this operational shift nothing else changes for our clients. They will continue to be served in all areas by our staff with the same care and attention that they've come to expect from Display Pack."
A PDF of this announcement can be downloaded here.