Meet Meijer Fresh Manufacturing
Meijer makes, packages, and sells fresh produce. However, getting fresh produce to dinner tables is hard when the packaging arrives in stores looking unattractive or unsealed. Meijer was using generic packaging for their individualized product, and it was hurting their sales. They had the same circle veggie tray packaging that stores everywhere carried. Additionally, their packaging partners would sometimes have packaging made from two different companies – causing lids not to snap closed correctly and pieces not to seal.
Meijer needed to make a change if they were going to improve sales. That's when they reached out to Display Pack.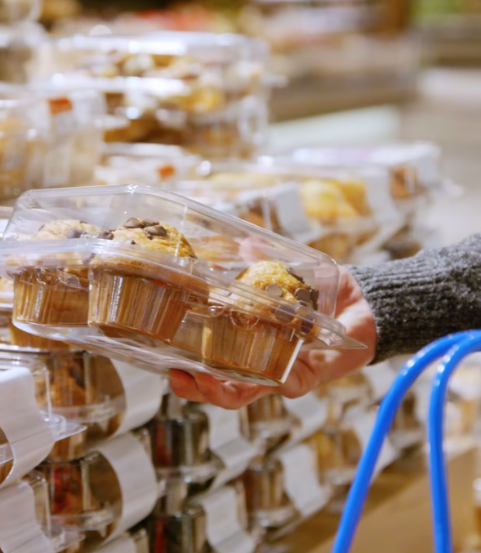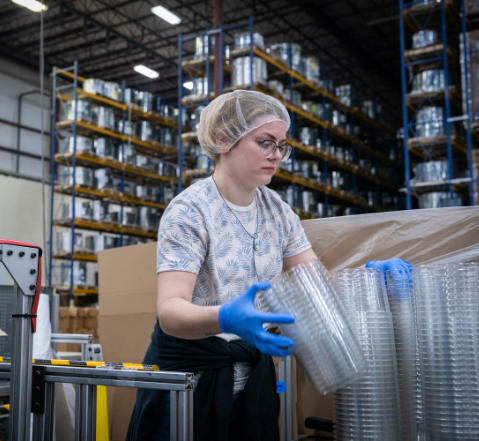 Custom Packaging
For Display Pack, custom solutions are the standard, not the exception. Meijer has a variety of custom options available to them, which allows them to be as involved as they want with the design process. Meijer has the option to collaborate with Display Pack on a specific package, engaging in back-and-forth communication throughout, or Meijer can send Display Pack the parameters for a package they want, and Display Pack will design it themselves. Display Pack's rapid development means they can quickly generate 3D mock-ups of potential packaging, allowing Meijer to see what a potential design might look like before development to see how they want to move forward with the design process.
One of the very first products that Display Pack collaborated with Meijer on was a unique veggie tray designed specifically to meet Meijer's needs. This square tray provided a custom solution to Meijer's problem, and they've carried it since 2013.
R&D chef for Meijer Manufacturing, Brian Williams, speaks highly of the customizable approach of display pack, saying, "I've never found an issue that they can't solve for us."

Display Pack always finds a way to meet their needs. When Meijer needs to reduce the cost of a specific package, Display Pack can help them find ways to alter the package, such as reducing certain thicknesses, without losing the package's structural integrity. Display Pack transforms Meijer's ideas into effective packaging that pops.
Speed
Meijer Manufacturing also appreciates the rapid speed to market that Display Pack provides. Plant Manager at Meijer Fresh Assembly Manufacturing Facility Jenny Coon says,
"Flexibility is key in produce. Our customers always change, and so we have to react to what our customer climate is. And if we need to change packaging, or we need to change ingredients, speed is extremely important because you can't sell product if you don't have it on your shelf."
Display Pack can provide a mockup of a packaging idea in approximately two weeks when Meijer's previous partners would have taken months. Not only does the packaging arrive to the customer looking visually appealing, but it also does so quickly and efficiently.