Meet Ferris Coffee and Nut Co.
As a young company still growing to its full potential, Ferris Coffee and Nut Co. tried partnering with several different vendors for their packaging. Unfortunately, even when various vendors claimed that their specifications would line up, they didn't, which led to issues with the lids and containers not fitting Ferris' products correctly.
No consistent packaging meant no consistent growth for Ferris. In addition, they could only access stock products made across vendors. If those stock products didn't fit their needs, there wasn't much Ferris could do. Time, money, and resources were wasted with so much friction in the process. This wasn't sustainable.
Ferris decided they needed to find a partner that could grow alongside their brand with reliable packaging tailored to their products. That's where Display Pack came in.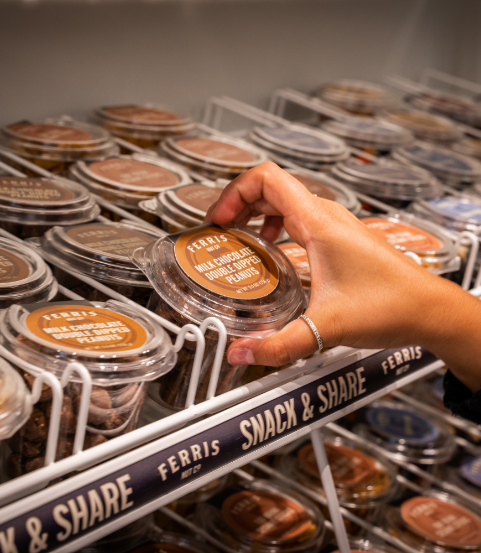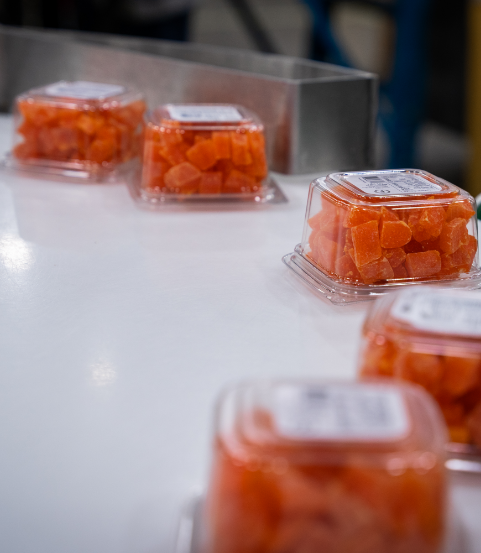 Growing with Display Pack
To this day, Mark VanTongeren remembers one of the first walkthroughs of the manufacturing area he did with a Display Pack Representative. After three to four years into their established relationship, how Display Pack committed to meeting Ferris's needs is still a memorable experience and is a large part of why the relationship has continued.
Since then, Display Pack and Ferris have built a team with that "we can help you" mentality that works to create the best solutions to this day.
Display Pack's teams visit Ferris' manufacturing site in order to walk the production floor together to see the needs of their products in real-time. This high level of collaboration happens at every step of the process, allowing Ferris to create optimal packaging for the products. The efficiencies created by Display Pack's process means Ferris can produce more products. Additionally, the quality of the packaging means that products have a longer shelf life.
As Ferris continues to grow, Display Pack can scale with their brand; coming up with solutions, recommending manufacturing equipment, and even doing a floor stock agreement and partnering on levels to maintain a cash flow.
Optimize Your Packaging
"Let's help you guys solutionize for tomorrow."
Mark VanTongeren, VP of Sales and Marketing at Ferris, on Display Pack's attitude towards their partnership.
The quality of packaging and how it's made impacts the entire business. From product design to the assembly line, to the crates on a truck bed to the store shelf, the packaging matters. Make sure your business has packaging that is created with the whole picture in mind.
If you have a project in progress or a project in mind, reach out to us! We're here to listen to your needs and help you achieve your goals.